14. Process providers
Process provider resources define geospatial processes that can be accessed via the Web Processing Service (WPS).
The remainder of this chapter describes some relevant terms and the process provider configuration files in detail. You can access this configuration level by clicking on the processes link in the administration console. The corresponding resource files are located in the processes/ subdirectory of the active deegree workspace directory.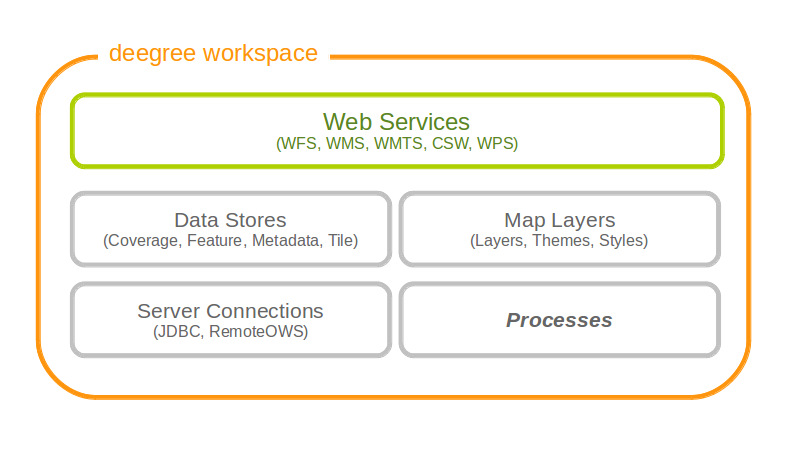 14.1. Java process provider
The Java process provider is a well-defined container for processes written in the Java programming language. In order to set up a working Java process provider resource, two things are required:
A Java process provider configuration file
A Processlet: Java class with the actual process code
The first item is an XML resource configuration file like any other deegree resource configuration. The second is special to this kind of resource. It provides the byte code with the process logic and has to be accessible by deegree's classloader. There are several options to make custom Java code available to deegree webservices (see Java code and the classpath for details), but the most common options are:
Putting class files into the classes/ directory of the workspace
Putting JAR files into the modules/ directory of the workspace